Fall Ball
The Herd's fall session runs from September through November. During this time our teams practice once a week and will have skills and position workouts on Saturdays in preparation for our fall tournament schedule.
Winter
From December-March, the Herd heads indoors and works on skills training at NorthSport Athletic Facility, 469 Fort Salonga road, Northport NY 11768.  We also enhance our winter work outs with Box lacrosse training through North of the Border at Skate Safe America in Old Bethpage. www.notbboxlax.com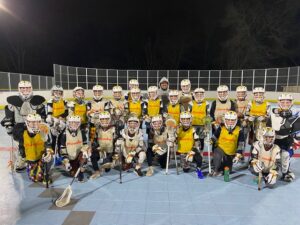 Spring & Summer Season
The spring season starts in April and runs through the end of July.  During this time we practice 1x a week through April and then move to a 2x a week practice schedule until the end of our Summer Tournament season. Throughout the Spring we will schedule games against opposing club teams and we will enter each Herd into 4-5 tournaments.