Coach of Mooselax Herds: 2029 & Academy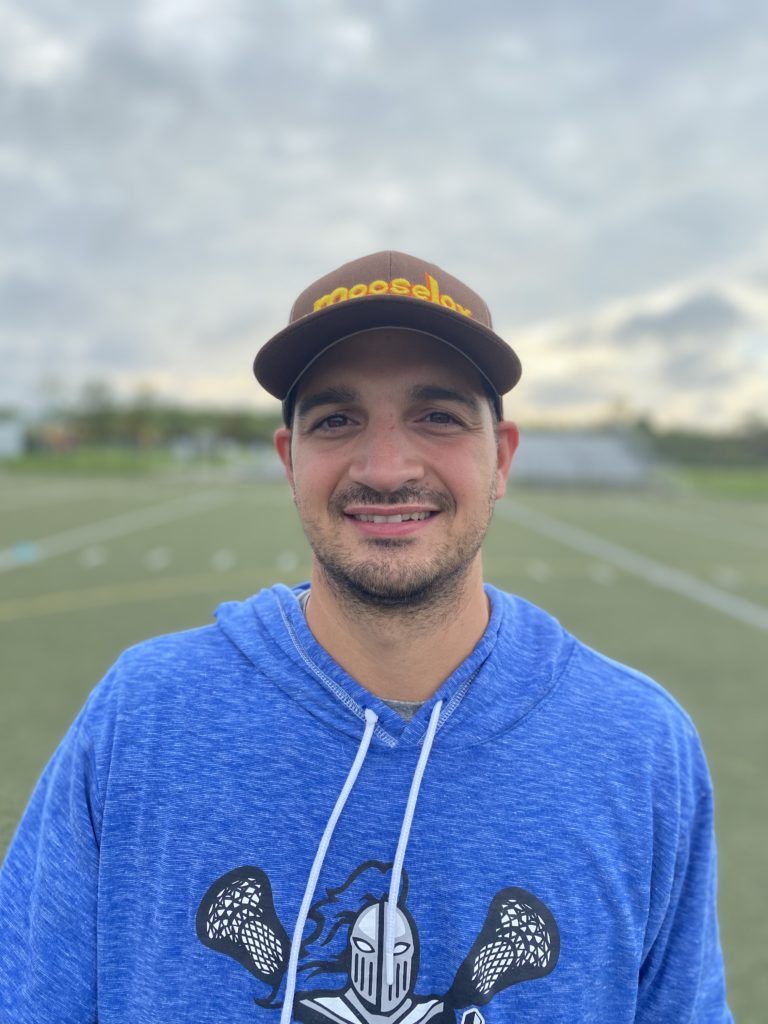 Name: Charly Rogener
Hometown: Dix Hills
High School: Hills West, 2005
College: Siena College, 2009
Coaching Experience: John Glenn High School Head Boys Varsity Lacrosse Coach & Head Varsity Boys Basketball Coach
Director of Mooselax Academy Training Program

Charly was a three-sport athlete at HHH High School West in soccer, basketball & lacrosse where he was awarded postseason honors in all three sports.  He then continued his lacrosse career at Siena College where he was ranked in the top  15 nationally in both Faceoff Percentage and  Groundballs for NCAA Division 1 Lacrosse helping bring Siena College to its first-ever NCAA Tournament Appearance.
After College, he began coaching varsity basketball at John Glenn in 2011, bringing the school its first Class A Long Island Championship in 2014. He is now the Varsity Head Coach of Boys Basketball & Boys Lacrosse at John Glenn. He has Lacrosse Varsity Head Coaching Experience for the past 7 years and is looking forward to working with Mooselax this upcoming year.
Why Do I Coach At Mooselax:
Mooselax lacrosse is an excellent program that gives young lacrosse players a chance to learn the game of lacrosse the RIGHT WAY. I love teaching young players the game and watching them develop. Eventually, it leads to seeing them on the field in HS & nothing beats that!