Coach of Mooselax Herd: 2027 & Academy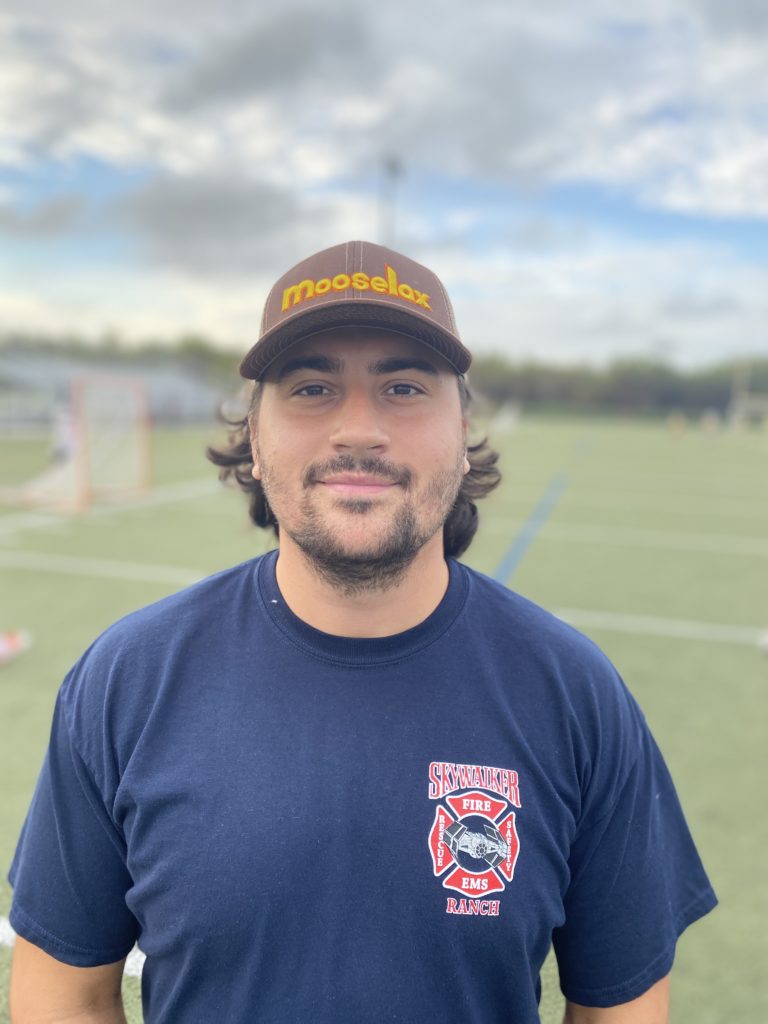 Hometown:  Huntington, NY
High School: Harborfields 13'
College:  Endicott College B.S. 17', MBA 19'
Coach of Mooselax Herd: Academy
Spring 2018– Assistant Coach Oldfield Middle School and Nassau PAL Hempstead Tigers
Spring 2019– While attending graduate school at Endicott College in an MBA Program, Tom was the assistant coach and offensive coordinator for the Lynnfield, MA boys' varsity lacrosse.
Spring 2020– Assistant Head Coach and offensive coordinator for the Calabasas, CA varsity boys' lacrosse team. While in California Tom was also coaching a travel team for Ronin Lacrosse and playing club ball for Venice Lax. 
Summer 2020– Ran skills clinics and practices PAL Hempstead Tigers.
Tom is a longtime member of the Harborfields lacrosse community.  He began playing for the Harborfields Lacrosse Club in the second grade and he is still actively involved with the club at the youth, middle school and high school levels.  In his senior year at Harborfields as a two-way midfielder, Tom led the team in assists and received Suffolk County Section XIII All-Division honors. Upon graduation in 2013, Tom continued to play lacrosse at Endicott College in Beverly, MA.  While at Endicott Tom was a 3-year starter on the team, was on a team that won two conference championships and made two NCAA Tournament appearances. Summers home from college for Tom still centered around lacrosse where he was a Moose Lax Summer league official, coached and assisted the high school coaches with skills clinics and played summer league for a Harborfields Alumni team.  Tom has a passion for coaching and sharing his love for lacrosse with youth.  
Why I coach Moose Lax:
Through lacrosse I have been coached and mentored by very good people, forged bonds of friendship and built relationships that will last a lifetime. I was taught from the very first day to honor the game, respect your teammates and always do your best whether in practice or in a game.  The Mooselax lacrosse club gives me a chance to pay forward the knowledge and kindness that I received and gives me a chance to share my passion, positivity, and enthusiasm with the many players in our herd.